My Bio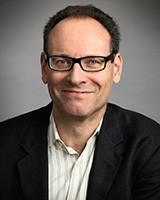 Robert Wander, Certified Financial Planner
Registered Investment Advisor
Phone: 646-435-6327
Mobile: 646-220-1237
Fax: 646-219-7766
E-mail: robert.wander@wanderfinancial.com
Robert Wander, Certified Financial Planner® and Registered Investment Advisor, has been providing comprehensive financial planning to executives, professionals and business owners since 1991.
Bob served for many years on the Board of Directors of the New York City Chapter of the Financial Planning Association. He is a frequent contributor to industry publications such as The Journal of Financial Planning, Financial Advisor, Financial Planning and Wealth Manager. He received a BA from the University of Michigan and an MBA in Finance from New York University.
Bob is married and has two sons and divides his time between New York City and Westchester. He is an avid tennis player and gym rat and also enjoys torturing himself with the New York Times Sunday crossword puzzle.